Catalog Printing
Saddle-Stitched (Stapled) or Wire-O Binding
Gloss or Lamination Option available for added durability
Self-cover (same paper weight as interior pages)
Plus-cover (heavier paper weight as interior pages)
Printed using 4-color process or PMS spot colors
Available in a wide range of environmentally friendly, FSC Certified papers
Printed with soy and vegetable inks
Our in-house bindery accommodates up to a 96 page tabloid-size booklet. Send us your mailing list, and we will ensure your booklets get to your recipients in the time frame required. (Read more about our Mailing services.)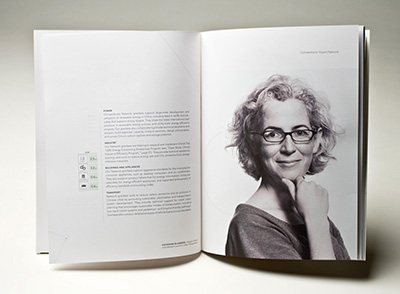 Eco-Friendly Catalog Printing
PrintingGreen.com
If your Catalog files are ready for press, order now from our Print On Demand site. It's the fast, simple and money saving option!

Bacchus Press
If your project is more complex - submit a request for a estimate. A print consultant will contact you with a quote.


| | |
| --- | --- |
| | |
Catalogs still reel in the business.

By Winn Apple | Published May, 2013

Despite the birth of the digital age, a printed catalog is as popular as ever.

Considering the cost of printing and mailing catalogs, you'd think that the electronic version would win out. Why would a business opt to spend their marketing dollars on printing a catalog if it didn't yield a high return on their investment?

They wouldn't.

Printed catalogs are the god send for waiting room boredom. Though they may clog your mailbox, printed catalogs conjure a spark of anticipation – their pages filled with irresistible products. Circling the items you'd love to have and fantasizing how your room or wardrobe would look with the new additions just turns your day around!

Honestly, most of us sit staring at a computer screen all day in our lil cubicle. We don't want to browse a catalog via the internet. We want it printed. We want to flip through the crisp catalog pages while sipping some beverage.

Billions of catalogs are printed every year. Yes...billions – around 12 billion.

Considering catalogs remain effective in generating revenue, what should you consider when designing yours?

That depends on the purpose of your catalog.

Though catalogs are generally thought of as a product touting pages, the term catalog can refer to any multi page printed piece.

Many organizations print a yearly or quarterly catalog detailing the events and successes – letting their supporters know the value their work represents and assuring their supporters of the difference their donation dollar makes.

Design firms and architects print catalogs detailing their recent projects and awards – if long standing, a firm may even print a retrospect of their work.

Despite the nature of a printed catalog, the underlying intent remains the same – generate revenue. Whether through delivering product into potential client's hands or instilling confidence in your readers, the intention remains the same.

We also offer on-line catalog printing. If your catalog files are ready to send to press – visit our on-line eco-friendly printing site, PrintingGreen.com. Send your catalog to press instantly.