Stationery Printing
Your stationery and business card may be the most important marketing materials you have, especially if you are a small firm or startup.
Environmentally friendly, FSC Certified paper
Printed using 4-color process or PMS spot colors
Print on envelope of any size or shape — up to 5 inks in one pass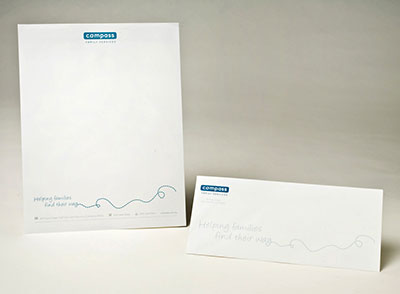 Eco-Friendly Stationary Printing
Establish your corporate image or marketing niche by customizing your letterhead with matching envelope and business card.
Find out how we can help you on your project, call us at 510.420.5800 or use our consultation form.
| | |
| --- | --- |
| | |
Business Stationary reflects your impeccability

By Winn Apple | Published May, 2013

Like your entire Corporate Identity printed products, your business stationary should reflect the same level of impeccability in the eyes of your recipient.

There is no shortage on printing options for your business stationary – it depends on the quality you are looking for as well as the options for high quality paper stock.

Copy shops and office supply stores can handle a simple job. The large on-line printers will offer you a bit more variety and a slightly higher level of quality than a copy shop.

But if you need a print representative to assist you in as well as a wider variety of high quality papers, you will want to print with an established printer who works not only with digital press but off-set press orders.

If you are interested in printing eco-friendly, recycled paper stocks are definitely becoming a standard option. Printers who offer recycled paper stock for your business stationary are not necessarily a certified green printer.

Printing business stationary with certified green printers means that the printer adheres to a strict set of compliances ranging from green business practices, to low waste printing as well as using vegetable based inks and recycled ink cartridges.

The prices for printing eco-friendly are very competitive – be sure to get a quote for printing business stationary from several sources including a certified green printer.

Apart from the type of printer you'd like to work with, you'll consider if you require special printing services for your stationary. Not every printer will offer options like embossing and foil stamping.

If you need to print your stationary with PMS colors as opposed to CMYK, you'll need to find a printer who offers off-set printing.

Beautiful business stationary is an impressive touch. It's elegant and let's your client, or potential client know that you put attention to details.

Business stationary extends beyond the letterhead. Be sure to print envelopes, letterhead and business greeting cards with the same printer. The end results can vary otherwise. Your company logo may appear slightly different with each printed piece – impacting the final results.

If you print stationary through a certified green printer, be sure to include the recycled paper logo on you letterhead and envelopes. Place it near you address along the bottom.

This little symbol makes a huge difference.

We also offer on-line printing for most products. If your files are ready to send to press – visit our on-line eco-friendly printing site, PrintingGreen.com. Send your files to press instantly.