Sell Sheet Printing
Boost the marketing impact of your Product Sell Sheet and Data Sheet by printing green. For added value, display an eco-friendly logo on your Sell Sheet design.
Green printing on Eco-friendly papers
Green Printing with soy or vegetable inks
Digital or off set Sell sheet printing using 4-color process or PMS spot colors
In-house mailing services - conserves resources
(Read more about our Mailing services.)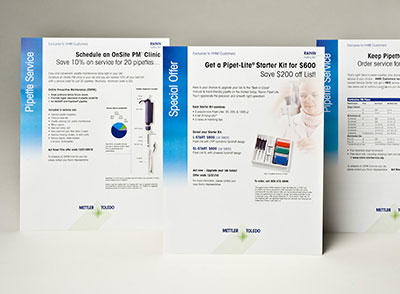 Eco-Friendly Sell Sheet Printing
PrintingGreen.com
If your Sell Sheet files are ready for press, order now from our Green Printing On Demand site. It's the fast, simple and money saving option!

Bacchus Press
If your sell sheet printing is more complex, submit a request for a estimate. A print consultant will contact you with a quote.


| | |
| --- | --- |
| | |
Data Sell Sheets – an introduction to your product

By Winn Apple | Published May, 2013

Data Sell sheets are an important piece of marketing literature to announce a product or service.

Whether your product is in the developmental stage or hitting the market, a Data Sell Sheet is a helpful handout for perspective clients.

There are numerous opportunities to circulate a Data Sell Sheet. If you are attending or participating in a conference, tradeshow or other event, you'll want a professionally printed Sell sheet to handout.

When compiling a marketing packet to mail out to current and prospective clients, including your Data Sell sheet will assist in bringing exposure to your product.

Mailing Data Sell sheets for PR purposes could successfully garner you a mention in an industry article.

There are no limits to the opportunities to hand out your data sell sheet – but what elements will help generate attention?

A professional looking Data Sell Sheet should be printed with quality printer. Don't skimp. The difference in cost is minimal but the impact is huge. You'll want to research printing companies if you don't already have a printer.

Select a sturdy paper stock – one that will not flop.

Make sure that you have your Sell Sheet professionally edited. Misspellings stick out. They look sloppy and leave a bad impression.

Your content should be short and concise. Do not write thick paragraphs. Deliver your information in small bites and when possible, bullet points.

The headline on your Data Sell Sheet should pull your reader in - capture their attention swiftly and make them want to read more.

Do not use stock photos on your Sell Sheet. If possible – no matter what the product or service – use original photos produced by a professional photographer.

Data Sell sheets are more likely to capture someone's attention if printed in full color. Don't go wild. You don't need to be Jackson Pollock. But incorporating a strong color photo and color headlines will help capture an audience.

In addition to the layout of your Data Sell Sheet, you'll want to write your content with your audience in mind. What can your product or service do for them? How will it make their life easier?

We also offer on-line sell sheet printing. If your sell sheet files are ready to send to press – visit our on-line eco-friendly printing site, PrintingGreen.com. Send your sell sheets to press instantly.